"She's what I go to school for." - Charlie Simpson
More famous nowadays for her edgy style and head-turning figure, fashionphile Alexa Chung has long surpassed her days as T4 Presenter. Girls want to be her; clothes want to be worn by her; & don't get my started on those envious pins... my list of reasons why she is my fashion icon could fill this entire blog! But before I start gushing (this is only my second week after all!) let's take a look at the ex-model in action...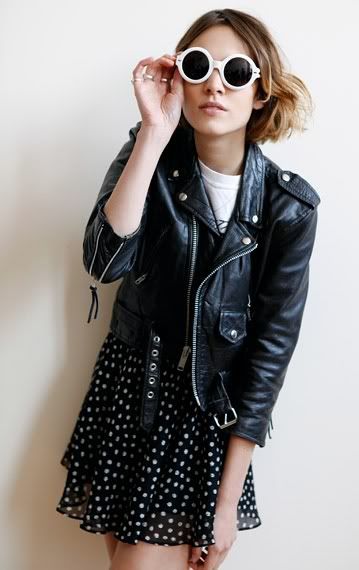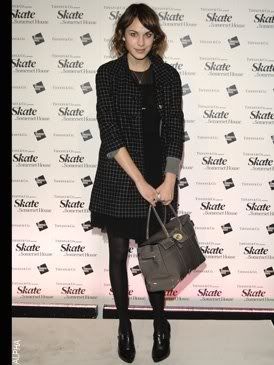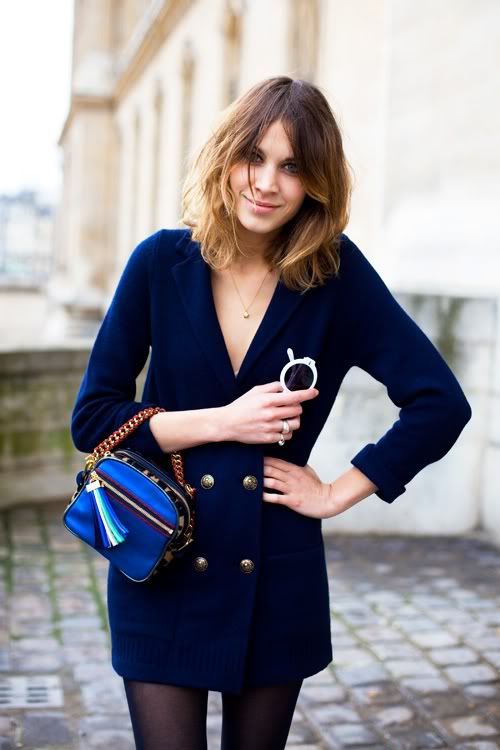 Forever effortlessly cool, her ease at putting outfits together comes as a welcome relief, especially when you compare her to the likes of A listers Cheryl Cole or Victoria Beckham, who, in their quest to look chic and 'a la mode' can sometimes appear a little contrived. So it is in no surprise to find out that trend school is cool is back on the high street, & I have a sneaking suspicion champion of the preppy look, Alexa, may have had something to do with this.
Mini Alexa Oak Soft Buffalo, Mulberry £550
Grey Chunky Cable Socks, River Island £8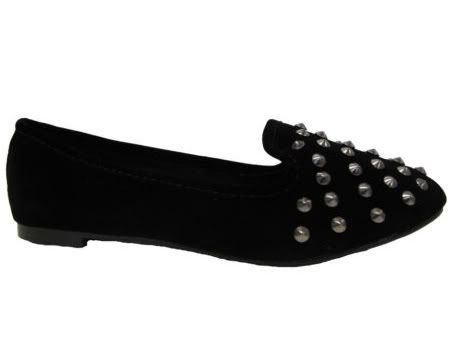 Hocus Studded Pumps, Dixi £33.
Zara Knit Blazer £49.99
Madison Blouse Ivory with Black Dots, Goldie London £48
With this theme in mind, I thought I'd reveal a recent purchase I made last week, (which reminds me.. Thanks student loan!)
I bought this vintage satchel from eBay for just £18, and teamed with my old rupert-the-bear tartan scarf and Zara blazer I feel adds the perfect amount of 'preppy-ness' without going too overboard.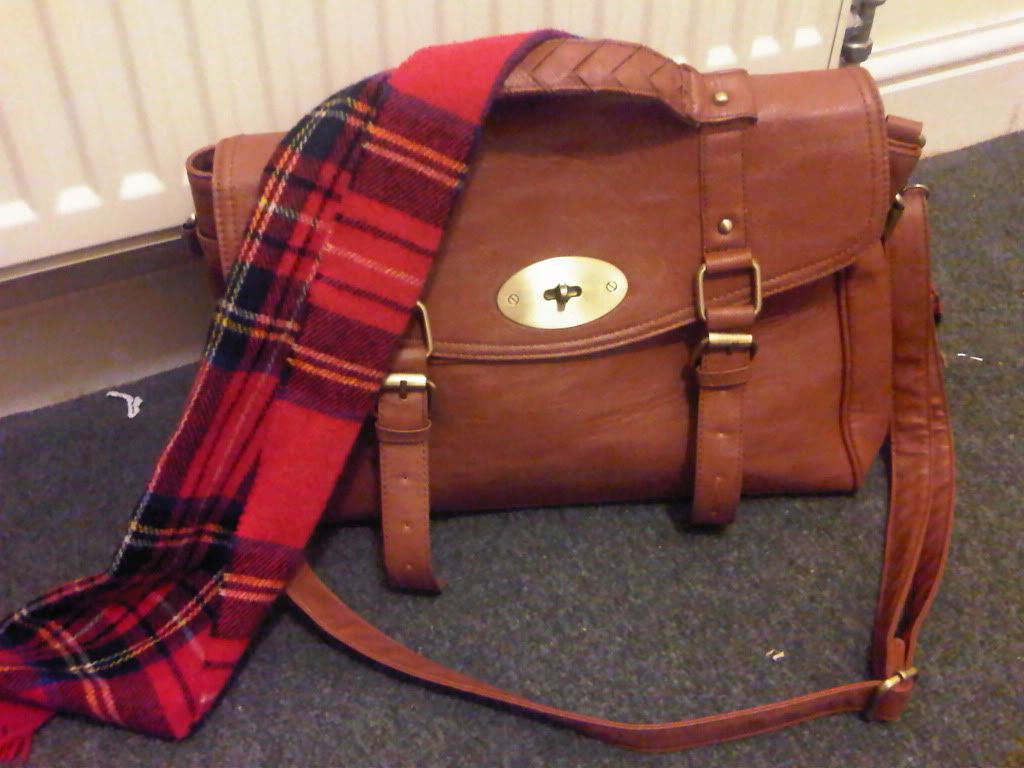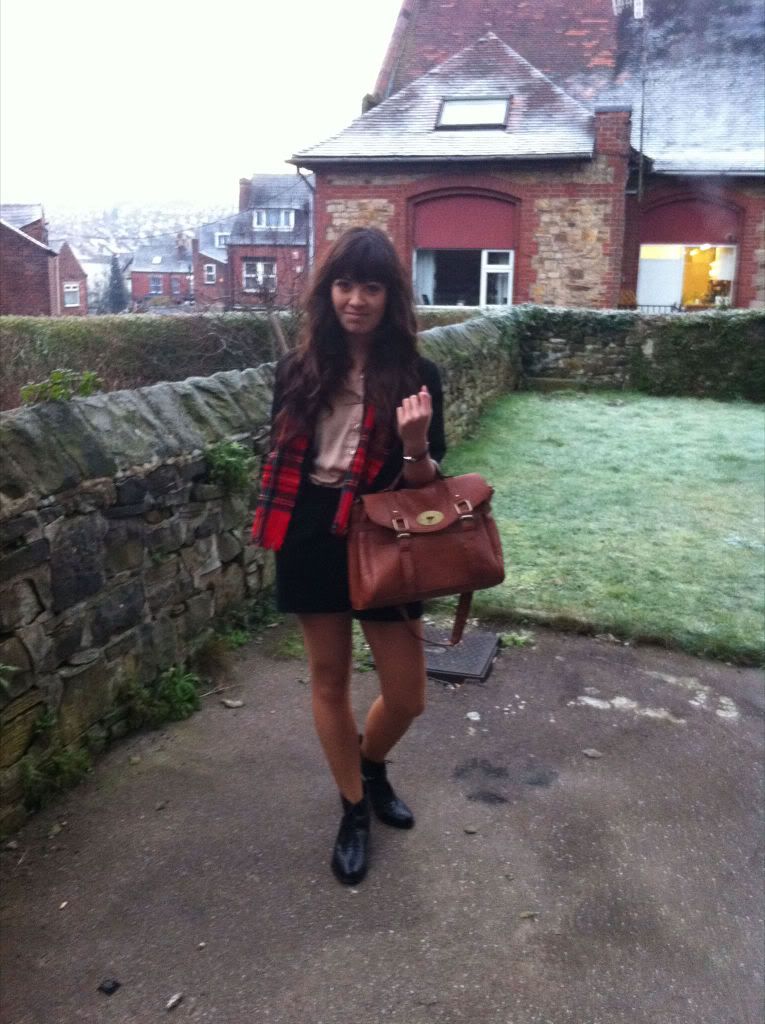 I'm signing off this post from my beloved steel city of Sheffield! Although it is great to be back at uni, I just have to power through three weeks of exams and coursework deadlines first, *weep* Looks like some much-needed retail therapy shall be needed to help me survive it. No doubt I'll share all my purchases with you all on here (I'm apologising in advance to Natwest for this...)
Until next week,