"If you like it, then you should have put a ring on it." - Beyonce Knowles
The Golden Globes kicked off 2012's awards season last week in L.A, and of course the question on the edge of every fashionista's lips; what are the new red carpet trends for 2012?
Corseted gowns, tulle underskirts, white lace and oozes of elegance; the answer is...
'bridal shower'.
Perhaps prompted by the marriage of Kate & William, celebrities seemed to be waltzing down the aisle rather than strutting Hollywood's red carpet!
For me, Kate Beckinsale looked the bride-iest of all, opting for a cream Roberto Cavalli strapless gown. The lace detailing on the dress, tousled up-do and sparkling jewellery; she's what every bride should aspire to on their big day.

But a favourite of mine was soon-to-be Mrs Timberlake's, who wore a vintage-inspired lace gown by Elie Saab and embarassingly enough, reminded me of Bella Swan's wedding dress...(guilty Twi-hard here, judge away!) I'm a big fan of high-necks, and the demure slit up the side keeps this Victorian look modern and feminine.
After having watched the awards last Sunday, all this talk of white lace and bridal wear subconsciously filtered its way into my shopping.. I popped into Ark, a little gem of a store tucked away behind Sheffield's West Street, and discovered this bridal beauty!
Luckily, my Kiera Knightley-esque boobs can just about get away going bra-less in this cutout back! (It seems there are some perks..)
I bought this dress on impulse, but I might wear it to a friend's birthday soiree happening next week.
Teaming it with some red accessories I thought worked well as a contrast against the cream lace.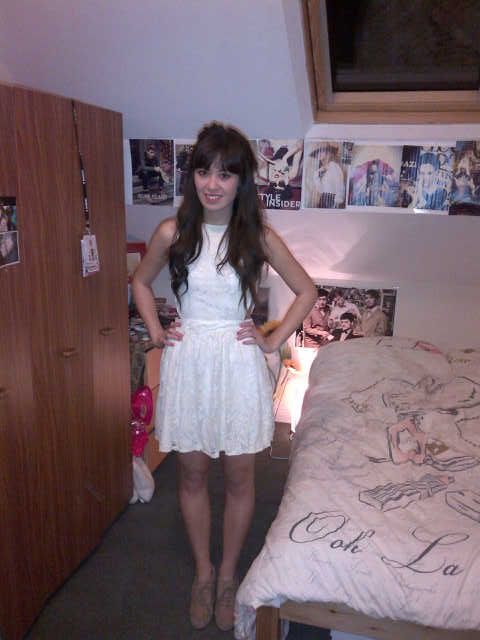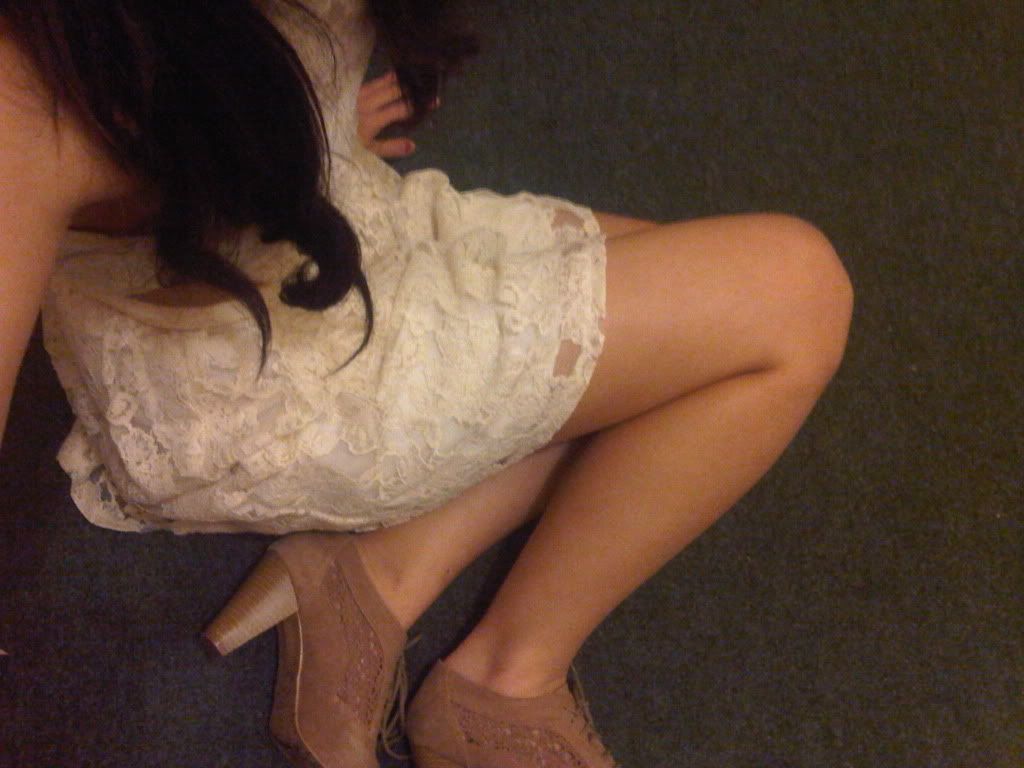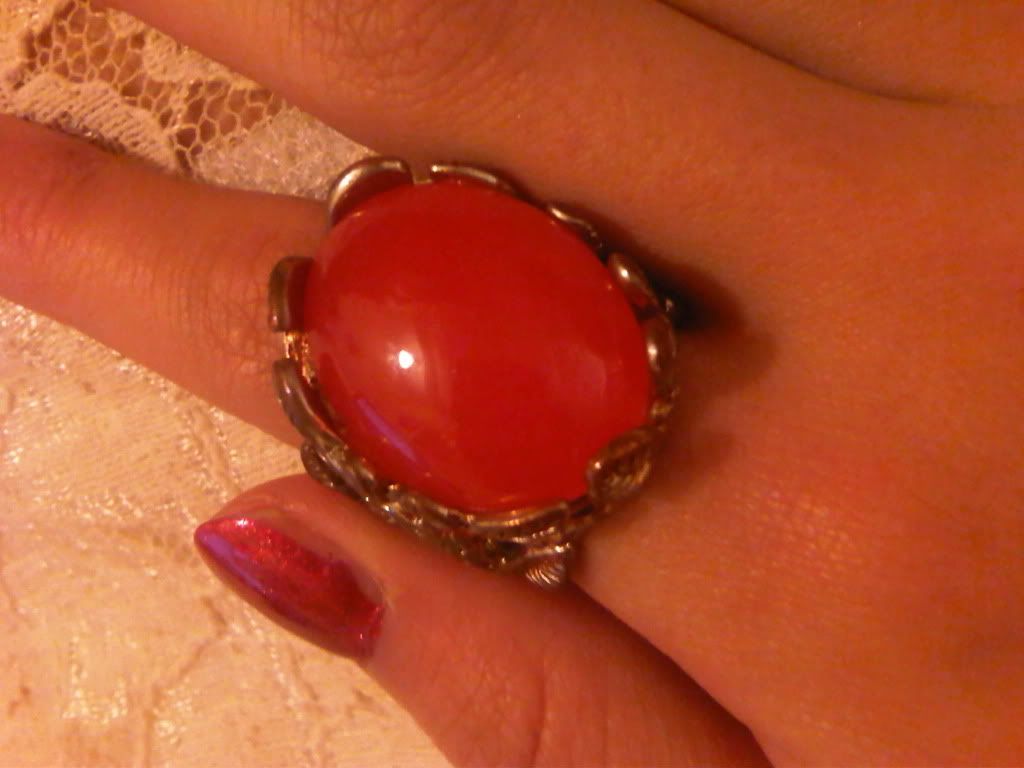 Cream lace dress - Ark
Lace Up Brogue Shoeboots - New Look
Ring - Vintage
So if there's anything staying up 'til 4am to watch The Golden Globes has taught me, it's that you don't necessarily have to be wearing a wedding ring in order to do bridal wear.
However a groom would be nice...
Well, my dress is ready when they are.